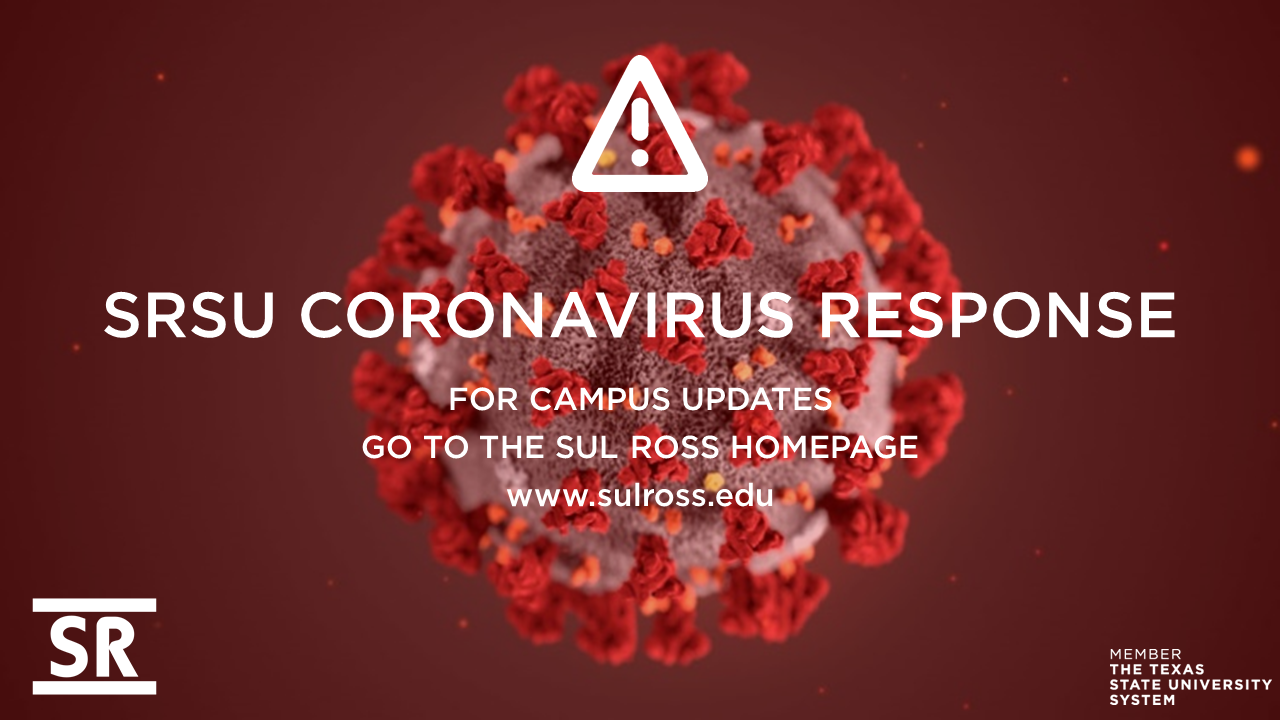 SRSU FAQ
Sul Ross State University continues to monitor the Coronavirus (COVID-19) situation.  The overwhelming consensus from medical experts, government officials, and health care professionals indicates that the circumstances change rapidly and requires purposeful action to promote social distancing.
Sul Ross will maintain this page to answer frequently asked questions and provide the most up-to-date information and guidance.
University business must continue as we still have essential tasks to complete.  Supervisors should be flexible with work schedules and leave for the remainder of the 2020 spring semester and practice social distancing within offices.  The University is closed to the public beginning March 17 but will still allow some employees to work on campus to ensure access to necessary equipment and technology.  All University buildings are closed to the public and only authorized personnel will have access. Supervisors will analyze job functions to determine whether some jobs may be performed remotely. For offices whose staff are working remotely, please make sure to forward your office calls to the appropriate cell number or plan to check your messages frequently.
The following are frequently asked questions from faculty, staff, and students.  If you have additional questions specific to your department or division, please contact your supervisor or division head.
If you have a question about SRSU's response to the COVID-19 outbreak, we want to hear them.  You can submit your questions through this form:
FAQ
What are the frequently used offices at Sul Ross and who should I contact if I have a question?
abrautigam
2020-03-25T14:38:10+00:00
The list below shows frequently used offices but please go to srinfo.sulross.edu/directory to search for a specific individual to find directory information.