Cadron Davis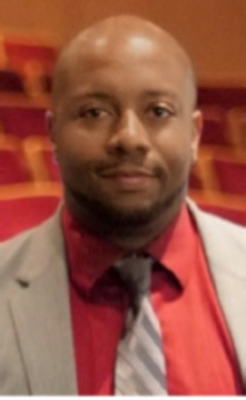 Assistant head coach/Defensive Coordinator
---
Athletics
PPGC 201 C-17
2142072817 cell
cxd21ui@sulross.edu

Cadron Davis joined Sul Ross State University as assistant head coach/defensive coordinator in February 2023 after serving two seasons at Faulkner University in Alabama as defensive line run game coordinator and special teams coordinator.Coaching alongside defensive coordinator Blaine Millerand head coachRob Gray
In his second season as defensive line coach and special teams coordinator for Faulkner football.Seven of his linemen tallied double-digit tackles in 2021. Additionally, he worked with returning Second Team All Mid-South Conference Appalachian Division punter Caden Davis, enabling the latter to average 37.64 yards on 45 punts and place 18 inside the 20-yard line. The redshirt sophomore earned three Appalachian Special Teams Player of the Year awards throughout the course of the season.
Under Cadron Davis's guidance, placekicker Alvin Renteria finished his career with a 72% field goal percentage, placing him second in program history in that category as well as all-time scoring. Renteria earned all-conference votes each season from 2018-21, and first team votes for the first three of those years. The 2022 Faulkner defense ranked in the top 25 in takeaways and scoring defense and the top half in rushing yards allowed per game (122.2) and total yards allowed per game (352.2)
Coach Davis coached four seasons at Southern Nazarene University in Bethany,OK as the linebackers coach.Coach Davis spent 1 season on the offensive side of the ball where he worked with the skill positions including All-GAC First Team utility player Nate Walker. After spending 2016 season at Abilene Christian University as secondary coaching intern/ defensive analyst working under secondary coach Ray Brown (Washington State University) and defensive coordinator Darian Dulin (Towson University)
Davis coached with Coach Derickson at Independence Community College in Independence,KS. Coach Davis handled many titles and wore many hats as the strength and conditioning coordinator, special teams coordinator, recruiting coordinator, and linebackers coach at Independence Community College spring 2016.
Prior to that, he was an assistant strength and conditioning/ specialist coach for Valdosta State University in Georgia for the 2015 season. The Blazers would go two rounds deep in the Division II playoffs.
Davis also had prior stops at Eastern Michigan University and Blue Valley North HS in Overland Park, KS.
Davis, a Garland, TX native attended Ottawa University in Kansas 2004-2007. He was a three-year letter-winner for the Braves. Davis has a degree in Organizational Leadership. He has been married to the former Sherry McDaniel since August 2013.
---