Yuan Zhou, (she/她)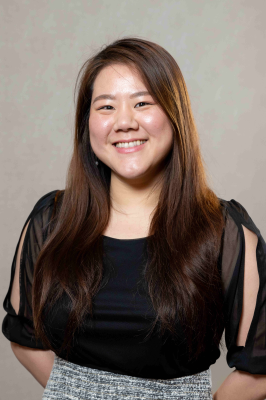 Director Residential Living
---
Residential Living
LVCB LVCB C-53
(432) 837-8190
yuan.zhou@sulross.edu

I am a trilingual*, first-generation higher education and student affairs professional working in the field of Housing and Residential Life. Some of my passion areas are identity and intercultural competency development through the residential curriculum and the transitioning period into a new culture for both domestic and international students.
Bachelor's Degree: B.A. in Psychology with a minor in Sociology and Family Development (University of Dayton)
Master's Degree: M.S.E. in Higher Education Administration (University of Dayton)
Publication: Zhou, Y. (2023). A double-edged sword: Promising practices for utilizing social justice education to foster international students' mental well-being. In Nyunt, G., Koo, K., Witkowsky, P., & Andino, M. (Eds.), International student identities and mental well-being: Beyond the single story. STAR Scholar Academic Book Series. (https://www.ojed.org/index.php/gsm/issue/view/214)
A few fun facts about me: A) *Trilingual: Thai, English, and Chinese and B) I love KPop.
---