SRSU UNDERGRADUATE & GRADUATE RESEARCH SYMPOSIUM
DAILY SCHEDULES – STUDENT PRESENTATION INFO & ABSTRACTS – SESSION RECORDINGS
THANK YOU

to our faculty moderators and student presenters for making the 2023 symposium a success!

**Virtual session recordings are available under the April 18th presenter info & abstracts.**

04/17 In-Person Symposium Schedule / 04/18 Virtual Symposium Schedule


.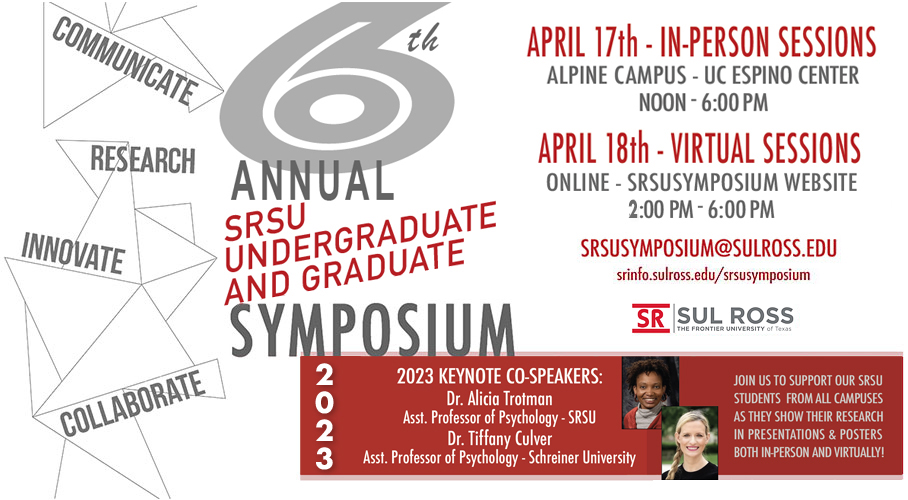 View the 2023 SRSU U&G Symposium Program
Thank you for joining us live on April 17th, and virtually on April 18th to support our SRSU students from the Alpine, Del Rio, Eagle Pass, & Uvalde campuses as they present their research in presentations and posters during our 2023 SRSU Research Symposium!