Lisa Sousa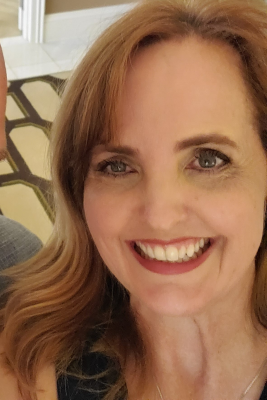 Assistant Professor of Education, Educational Diagnostician Program Coordinator -Alpine Campus-
---
About Dr. Sousa
Dr. Lisa Thompson Sousa is an Assistant Professor and the Program Coordinator for the Educational Diagnostician Graduate Program for Sul Ross State University. She is a practicing Educational Diagnostician with 22 years of assessment experience for children of all ages and ability levels. Her research interests include assistive technology and high incidence disabilities.
Selected Publications:
Thompson Sousa, L. (2023

) Utilizing

Screencasting

and

Veedback

: Trending toward Research Based Practice

.
The Texas Forum for Teacher Education: Special Education Special Edition.
News and Events:
NEWS AND FEATURES: Dr. Lisa Thompson Sousa receives award for online program (2023)

https://finance.yahoo.com/news/srsus-sousa-awarded-online-special-000400236.html
---
Fall 2023
---
Summer 2023
---
Spring 2023
---
Fall 2022
---
Summer 2022
| | | |
| --- | --- | --- |
| ED 5312 1W1 | Adv Srvy Exceptional Children | |
| ED 5320 2W1 | Adv Meth for Except Chld | |
| ED 5321 1W1 | Found of Special Ed Law | |
| ED 5325 2W1 | Evidence Based Intervention | |
---
Spring 2022
| | | |
| --- | --- | --- |
| ED 4306 W01 | Survey of Exceptional Children | |
| ED 5320 W01 | Adv Meth for Except Chld | |
| ED 5323 W01 | Appraisal of Educ Disabilities | |
| ED 6308 W01 | Adv Human Grwth & Dev | |
| ED 7318 001 | Practicum in Special Education | |
---
Fall 2021
| | | |
| --- | --- | --- |
| ED 5312 W01 | Adv Srvy Exceptional Children | |
| ED 5323 W01 | Appraisal of Educ Disabilities | |
| ED 6308 CMH | Adv Human Grwth & Dev | |
| ED 6308 W01 | Adv Human Grwth & Dev | |
| ED 6308 WAB | Adv Human Grwth & Dev | |
| ED 7318 W01 | Practicum in Special Education | |
| ED 7318 W02 | Practicum in Special Education | |
| ED 7318 W03 | Practicum in Special Education | |
---