Ronda Hayes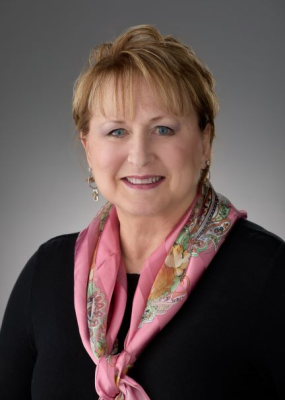 Instructor of Education, Counselor Education Program Coordinator -Alpine Campus-
---
Curriculum Vitæ
Education
MAB 309G C-115
432-837-8391
rhayes@sulross.edu
Ronda Hayes began her career with Sul Ross State University as an adjunct in 2008. In the fall of 2019, she was hired to be the Counselor Education Program Coordinator, a full-time position. She is a lifelong learner and is now in the dissertation part of her PhD showing that you are never too old to learn. She loves teaching and sharing what she knows with others.
She has over 28 years of working as a counselor. She spent the last 20 years of her 29-year public education career as a school counselor in elementary and secondary schools. She also has her Licensed Professional Counselor License and has had a private practice in San Angelo since 2005.
She is married with four children, nine grandchildren, and one therapy dog, Sally, a miniature long-haired dachshund. She enjoyed puzzles and crocheting to relax. When time permits, she loves traveling to visit her family.
When contacting her, please let her know which class and section you are in.
CONTACT INFORMATION
Ronda Hayes, MEd, CSC, LPC-Supervisor | SRSU Box C-115 | MAB 309-G | Alpine, TX 79832 | 432-837-8391 (office) 325-650-0419 (cell) | rhayes@sulross.edu
---
Spring 2021
| | | |
| --- | --- | --- |
| ED 5313 SC1 | Career Dev & Life Planning | |
| ED 7301 CMH | Clinical Prac in Counseling | |
| ED 7301 SC1 | Clinical Prac in Counseling | |
| ED 7302 CMH | Mgt Guid Coun & HS Prog | |
| ED 7302 SC1 | Mgt Guid Coun & HS Prog | |
| ED 7316 SC1 | Practicum in Counseling | |
| ED 7316 SC2 | Practicum in Counseling | |
---
Fall 2020
| | | |
| --- | --- | --- |
| ED 5313 WC1 | Career Dev & Life Planning | |
| ED 7301 CMH | Clinical Prac in Counseling | |
| ED 7301 SC1 | Clinical Prac in Counseling | |
| ED 7302 CMH | Mgt Guid Coun & HS Prog | |
| ED 7302 WC1 | Mgt Guid Coun & HS Prog | |
| ED 7316 A01 | Practicum in Counseling | |
| ED 7316 A03 | Practicum in Counseling | |
| ED 7316 A04 | Practicum in Counseling | |
---
Summer II 2020
---
Summer I 2020
---
Spring 2020
No Student Evaluations due to COVID-19
| | | |
| --- | --- | --- |
| ED 5313 W01 | Career Dev & Life Planning | |
| ED 5313 W02 | Career Dev & Life Planning | |
| ED 7302 W01 | Mgt Guid Coun & HS Prog | |
| ED 7302 W02 | Mgt Guid Coun & HS Prog | |
| ED 7316 A01 | Practicum in Counseling | |
| ED 7316 A03 | Practicum in Counseling | |
---
Fall 2019
| | | |
| --- | --- | --- |
| ED 5313 W01 | Career Dev & Life Planning | |
| ED 7302 W01 | Mgt Guid Coun & HS Prog | |
| ED 7302 W02 | Mgt Guid Coun & HS Prog | |
| ED 7316 A01 | Practicum in Counseling | |
| ED 7316 A04 | Practicum in Counseling | |
| ED 7317 W01 | Internship in Counseling | |
---
Summer 2 2019
| | | |
| --- | --- | --- |
| ED 5313 SW1 | Career Dev & Life Planning | |
---
Spring 2019
| | | |
| --- | --- | --- |
| ED 5313 W01 | Career Dev & Life Planning | |
| ED 7302 W01 | Mgt Guid Coun & HS Prog | |
---
Fall 2018
| | | |
| --- | --- | --- |
| ED 5313 W01 | Career Dev & Life Planning | |
| ED 7302 W01 | Mgt Guid Coun & HS Prog | |
| ED 7302 W02 | Mgt Guid Coun & HS Prog | |
---