Kayla Waggoner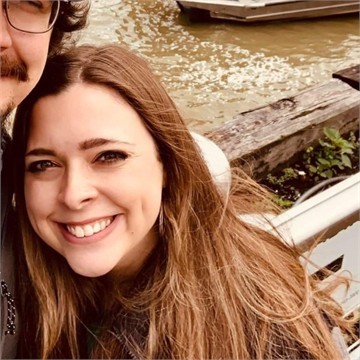 Education and Cultural Resources
---
Library
BAB 210 C-109
432-837-8720
kxw16ff@sulross.edu
Hi friends!
Some of you may remember that I served as the Administrative Coordinator for the Library from September 2016 to July 2019. After spending some time in a new place and learning lots of cool things, I have returned to SRSU. I'm excited to be back and work with all of you to continue to grow, strengthen, and promote Sul Ross!
I now serve as the Executive Assistant to the Dean of the Educational and Cultural Resources Division. This is a new division that was created by President Pete Gallego on August 1, 2020. This new division encompasses many departments to include: the Wildenthal Memorial Library, the Archives of the Big Bend (ABB), the Museum of the Big Bend (MoBB), the Office of Diversity, Equity, and Inclusion (ODEI), the Cultural Center, the International Studies program, the Center for Big Bend Studies (CBBS), Blackboard Technologies, the Academic Center for Excellence (ACE), Tutoring and Advising, and the Testing and Career Services department. This division seeks to enhance departmental collaboration and promote our resources within and without.
A really cool piece of the ECR division is Professional Development. We're excited to launch a new Professional Development program in January 2021 that will serve faculty, staff, and students at all four campuses of SRSU. There will be a lot of information coming out soon so please keep an eye out from any emails you receive from me or Dean April Aultman Becker.
I'm excited to continue collaborating with staff and faculty to make this University the very best it can be for the students and all of the SRSU constituents.
Take care of yourself and your neighbors y'all! :)
---