Rebecca-Greathouse Wren, LPC-S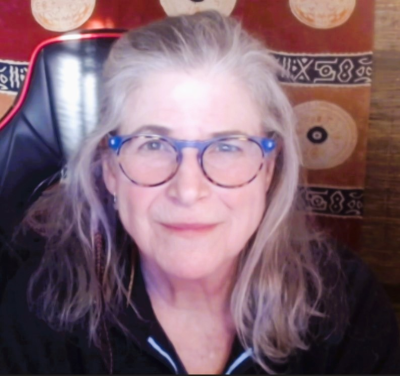 Adjunct Instructor
---
Curriculum Vitæ

Counseling & Accessibility Services
107 Deer Ridge Dr. C-122
432-386-6973
rebecca.wren@sulross.edu

Rebecca has been a Licensed Professional Counselor since 1987, and an LPC Supervisor since 1996. She is currently retired, although she teaches for the Counseling Education Departments and has a small private counseling practice. She has been in primary and secondary school systems as a teacher (various levels and subjects), as a school administrator (principal), and as an all-level counselor and special education counselor.
Other counseling experience Rebecca has had:
Private Practice: Since 1984. Wren Professional Counseling Service. Currently all sessions conducted online via Zoom.
Manager of 'Rural Border Intervention Grant' an alcohol and drug program in the five-county area of far west Texas.
Forensic Interviewer for The Children's Advocacy Center of the Big Bend. Interviewed children suspected of being sexually abused.
Counseled sex offenders. 'Licensed Sex Offender Treatment Provider' since its inception until a few years ago when she let the license go.
Fifteen (15) years as a Clinical Director of a residential treatment center for emotionally and behaviorally disturbed adolescents.
Specializes in EMDR therapy. She was first trained in 2001 (both levels) and is EMDRIA Certified.
Rebecca received a BFA (art) in 1980, an M.Ed. in Counseling in 1984, an M.Ed. in School Administration in 1986, and an M.Ed. in Art, in 1996 (with an emphasis in Art Therapy- art therapy courses taken from The University of Illinois, Chicago). Rebecca started course work towards a PhD in Psychology, completing 55 hours of advanced psychology classes before 2011 derailed her studies.
Rebecca is 1/2 Cuban, has lived and Spain and Mexico, is mostly bilingual (Spanish).
She is married and lives in Jeff Davis County.
---
Fall 2023
| | | |
| --- | --- | --- |
| EDUA 7320 BRG | Prof. Issues & Ethics in Coun | |
---
Summer 2023
---
Fall 2022
---
Spring 2022
| | | |
| --- | --- | --- |
| ED 6346 SC1 | Ethical & Legal Issues in Coun | |
| ED 7320 CMH | Issues & Ethics in Coun | |
---
Fall 2021
| | | |
| --- | --- | --- |
| ED 7320 CMH | Issues & Ethics in Coun | |
---