Meet LFRI Faculty & Staff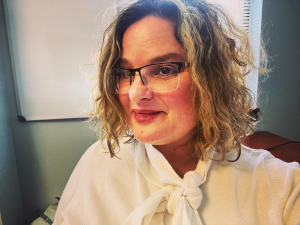 LFRI Director
BAB 102
(432) 837-8013
Dr. Jennifer Miller-Ray is a cognitive research scientist specializing in STEM literacy, makerspace pedagogy, and digital resources. Currently, she serves as an assistant professor in educational instructional technology in the College of Education. She has designed literacy and makerspace events for multiple museums, NASA, the Indigenous Education Institute, public libraries, and implemented makerspace initiatives in over 30 public schools. In addition, Dr. Miller has developed Massive Open Online Courses through Canvas's Open Network highlighting NASA MMS Education Outreach programs through mobile makerspace initiatives. Dr. Miller's research centers around a makerspace project-based learning literacy process in which elementary and middle school students connect curriculum content to informal makerspace activities to make an artifact serving the career role of a journalist, scientist, engineer, or journalist. Dr. Miller's research initiatives, funded through a NASA grant and local library public school program, were highlighted as the innovative research project in the University of North Texas's January 2017 RESEARCH magazine and was featured in the March edition of HSI STEM Hub newsletter. Recently, Dr. Miller-Ray was awarded Noyce Scholars en la Frontera NSF grant, where she serves as the primary research investigator.
Learn more at drmillerray.com!
Gilbert Betancourt was born and raised in Carrizo Springs, Texas. He is a second-year graduate student at Sul Ross State University. Gilbert's graduate degree is in Education with an emphasis on Community Mental Health. His goal is to become a Licensed Professional Counselor.  
Matthew is from Austin Texas and received his undergraduate from Sul Ross state in Kinesiology Human Performance with a minor in History. Matthew is also a member of the Sul ross baseball team. In his free time, he enjoys watching football, playing golf, and spending time outdoors. Matthew is currently getting his MBA at Sul Ross State. 
LFRI Faculty Fellows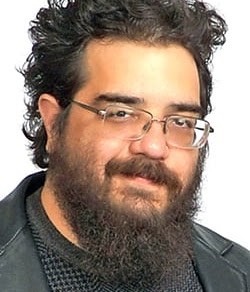 Professor of Mathematics
A 101 – Uvalde – 2623 Garner Field Rd
(830) 279-3048
Dr. Michael Ortiz is an associate professor of mathematics at Sul Ross State University's Rio Grande Campuses. His interests include geometry, physics, and the ways in which a humanistic approach to teaching can make higher-level mathematics more accessible to underrepresented groups. He has served as a Noyce mentor, Faculty Senate president, and is involved in ongoing efforts to improve and assess institutional effectiveness.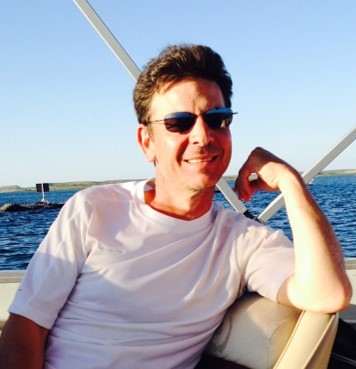 Professor of Biology
F 207 – Del Rio – 205 Wildcat Dr
(830) 703-4838
Dr. Dan Foley is the chair of the Department of Natural and Behavioral Sciences on the SRSU RGC campuses and chair of Biology, Geology and Physical Sciences on the Alpine campus. At Rio Grande College, Dr. Foley was instrumental in developing and seeking approval from the Texas Coordinating Board of Higher Education to offer the necessary curriculum for a Bachelor of Science degree in Biology. His research has focused on landscape level ecologies of vertebrates, particularly rare and endangered species of reptiles, and fish and gamebird species. Additionally, he has investigated the impacts of various exotic invasive vertebrate species on native ecosystems. 
Dr. Angela M. Brown is an Associate Professor of Mathematics at Sul Ross State University-Alpine. Her research interests include Finite Geometries, Knot Theory, Mathematics Education, and the intersection of Mathematics and Art. As a professional, she has been a member of multiple organizations including the Association for Women in Mathematics, the Texas Academy of Science, and the Mathematical Association of America. For the Texas Academy of Science, Angie has served as Vice Chair and Chair of the Mathematics and Computer Science Section many times. As a member of the Mathematical Association of America, she has given numerous conference presentations, has been the section photographer for several years, was the Student Activities Director of the Texas Section for 2018-2021, and is currently the Chair-Elect of the section. She has also  exhibited multiple mathematically-inspired art pieces she has created. Angie received the Ron Barnes Distinguished Service to Students award in 2017 from the Texas Section of the MAA and received an Outstanding Mentor Award from the University of Texas at Arlington in 2018. Angie is an active member of the Sul Ross community where she serves on numerous committees and has also served the community of Alpine as a youth softball and basketball coach over the past nine years. 
Dr. Jeanne Qvarnstrom is a professor of education at Sul Ross State University. Her doctorate is from the University of the Pacific in Stockton, California.  She teaches undergraduate and graduate courses, and she also is a university supervisor for student teachers and interns.  She joined the faculty at SRSU in 2012 after a career in public education in Iowa, Oregon, California, Delaware, and Maryland.  Her research centers around curriculum development and assessment.  Dr. Qvarnstrom is an active member of the Kappa Delta Pi International Honor Society, and she serves as the counselor for the local chapter for students on the SRSU campuses.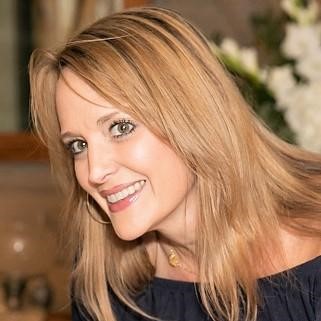 Professor of Education
A121 – Uvalde – 2623 Garner Field Rd
(830) 879-3031
Dr. Stocks is a professor in the Department of Education at Sul Ross State University – Rio Grande College. Earning an undergraduate and graduate degree from this same institution, Dr. Stocks aspired to return to the area and share her enthusiasm and knowledge for the advancement of literacy development and practices.   
Dr. Stocks earned her Ph.D. from Texas A&M University Corpus Christi where her research focused on examining the reading attitudes and skills among first generation, non-traditional college students. Noting how reading holds the key to not only college, but career and life success, Stocks' study points to the core difficulties encountered by students who come from home environments where reading is not emphasized. Today, her interests extend to the application of digital literacies in educational settings and social conditions.    
Dr. Savannah L. Williamson is an Assistant Professor of History and the Coordinator for Diversity, Equity, & Inclusion at Sul Ross State University, where she established the DEI Committee and Office since joining Sul Ross in Fall 2017. Her Ph.D. is from the University of Houston, and she enjoys spending time cooking, eating, reading, and being outdoors with her dog, Kai.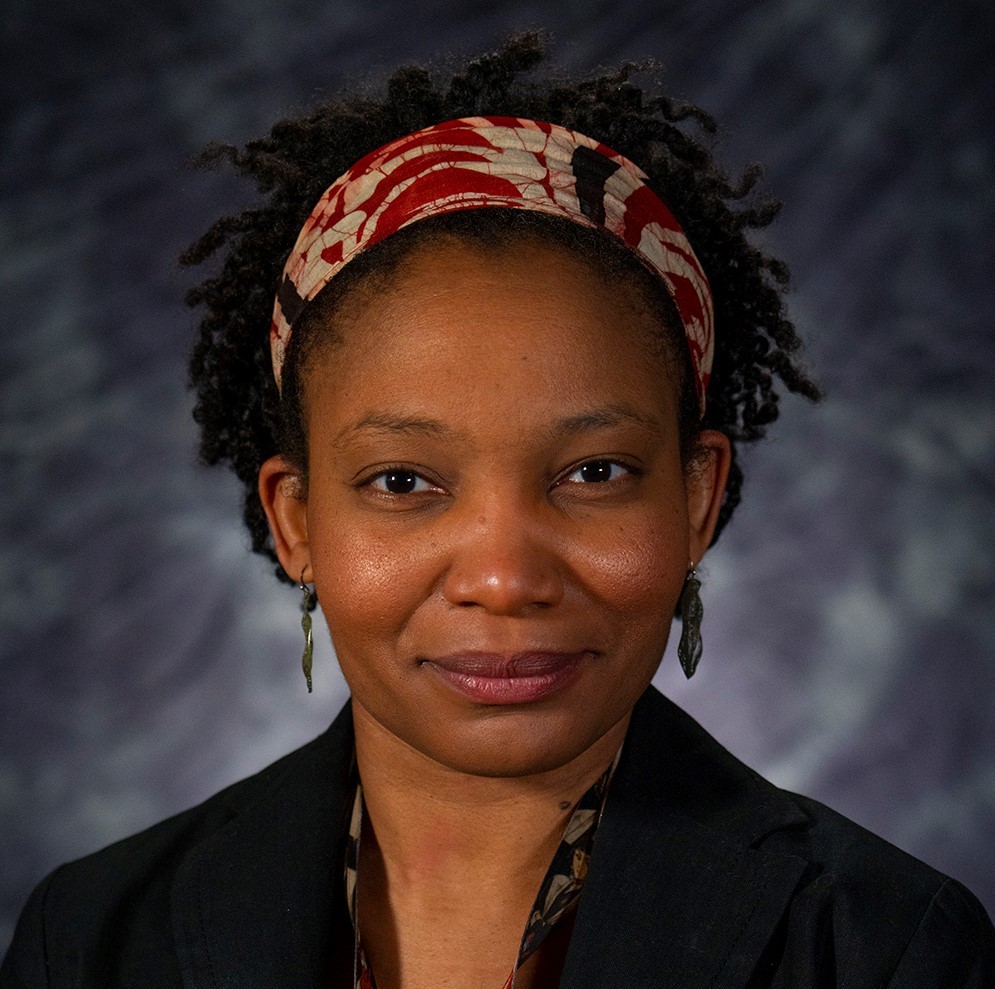 Assistant Professor of Psychology
LH 306
(432) 837-8147
Dr. Alicia M. Trotman is an Assistant Professor in Psychology whose Caribbean heritage hails from Trinidad and Tobago. She has an academic background in Computer Science and Applied Psychology from Pace University in New York, and earned her doctorate in Learning, Technology and Culture at Michigan State University. One of her divine callings was teaching and working with students, and some of her favorite classes to teach are Emotions & Motivation, Psychology of Religion and Spirituality, and Humanistic Psychology. She advises the students' Psychology Club and Anime Manga Club, and she is dynamically involved in creating professional development opportunities in mental health for students. She conducts research in emotions using humanistic, spiritual, and person-centered methodologies, gradually building a dynamic digital presence at her university. She is an active member of APA Division 1 (Society for General Psychology) and the Association for Women in Psychology (AWP). Within her professional expertise, she collaborates with members of the Office of Diversity Equity and Inclusion, Student Research Symposium, and the Big Bend Comic Con committees respectively to host events. Besides teaching, conducting research, and committing to service, she is a loyal enthusiast of tea, yoga, aerobics, movies, and anime. 
Hadley A. Kibbe is a Sul Ross State University and Tarleton State University graduate and National Intercollegiate Rodeo Association Scholar All-American. Currently, she serves as the Director for the Title III STEM LoboTrack grant at Sul Ross State University. She has facilitated cohorts of STEM events on campus and serves as the program coordinator for the Student Success Institute (SSI) Summer Bridge Program. As a former student rodeo athlete, Hadley also serves as the President of the ANRS & Rodeo Exes Association for Sul Ross State University. Here, she facilitates rodeo and agricultural alumni relations, while coordinating events to raise scholarships for the Sul Ross rodeo and agricultural program students. 
Catarino "Cat" Morales III is a teacher and scientist that specializes in STEM education and initiatives through the lens of diversity, equity, inclusion, and justice. He has over 10 years of experience in college teaching, curriculum design, higher education teaching and learning pedagogy, program design, and leadership that focuses on transformative change in the higher education community of South Texas. Additionally, he brings a wealth of knowledge in grant planning, writing, and project management. Concurrently, his involvement in grants includes roles as a project director for the SWTJC Title V STEMward Bound grant, co-principal investigator for the SRSU NSF Noyce Scholars grant, and faculty representative on the SWTJC ESARF (Engaging Students Remotely on the Frontera) grant steering committee.  As a general biologist, Cat also serves as faculty member in Biology at Southwest Texas Junior College (SWTJC). Cat graduated from Uvalde High School and received his bachelor's degree from The University of Texas at San Antonio and graduate degree from Texas A&M University-Commerce. As a first-generation college student and native of Uvalde, Texas, Cat brings a unique and first-hand experience within the South and Southwest Texas communities and is an advocate of education as a means for upward social mobility.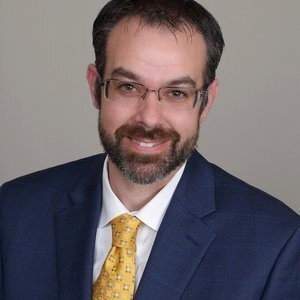 Peter Claffey
Science Mill
A seasoned museum veteran with over 20 years working in and leading Science & Technology museums and children's museums, Peter started his time working in museums at the age of 13 when he volunteered at the Science Center of Connecticut.  Peter worked his way up through the ranks working in every department in the museum with the ultimate career goal of leading a museum someday.  After six years leading an Exhibits and Facilities team at The Children's Museum, Peter got the opportunity to lead his first organization in Southeastern Connecticut.  Over the last ten years, Peter has led both science centers and childrens museums in Texas and Louisiana.  He brings a great passion for providing STEM career awareness to under-served students and is passionate about the Science Mill's work in this area.  Peter has a BS in Business Management and Organizational Theory from Central Connecticut State University.  He is ecology-minded and has a hands-on approach to museum operations, with a preference to fix things instead of replacing them.  He still likes to spend a little time in the Science Mill Exhibit shop.