Student's Legal Obligations
Every student is expected to obey all federal, state and local laws and is expected to be familiar with the requirements of such laws. Any student who violates any provision of those laws is subject to criminal charges, and/or disciplinary action, including expulsion, notwithstanding any action taken by civil authorities on account of the violation.
Student Conduct and Disciplinary Policies, Rules and Regulations can be found in Student Handbook, which is available online.
Drug and Alcohol Policies
Use of Illegal Drugs
Chapter VI, Section 5.9 (20) of the Board of Regents' Rules and Regulations, states in part, A student who, by a preponderance of the evidence, under these Rules and Regulations is found to have illegally possessed, used, sold or distributed any drug, narcotic, or controlled substance, whether the infraction is found to have occurred on or off campus, shall be suspended for a period of not less than the remainder of the semester in which the infraction occurred plus the following long semester.
In the event the semester in which the infraction occurred has ended by the time a student is found guilty, the student shall be suspended for a period of not less than the following two long semesters.
With the approval of the president or the president's designee, suspension may be probated and sanctions may then include required counseling and/or rehabilitation along with other appropriate penalties. The president of each system university shall submit a written report quarterly to the chairman of the local committee, which report details all cases in which a suspension has been probated.
A second infraction for a drug-related offense shall result in permanent expulsion from the university and from all other institutions in The Texas State University System.
Disciplinary Sanctions
Students: All students are expected and required to obey the law, to comply with the Rules and Regulations of the Texas State University System and Sul Ross State University and with directives issued by an administrative official in the course of his or her authorized duties. Any student who engages in conduct that is prohibited by the Texas State University System or Sul Ross State University Rules and Regulations or by federal, state or local law is subject to discipline whether such conduct takes place on or off campus or whether civil or criminal penalties are also imposed for such conduct. Illegal possession, use, sale or distribution of any drug, narcotic or controlled substance on or off campus, will lead to disciplinary action as described above.
Employees: The unlawful use, possession, dispensing or distribution of drugs or alcohol will result in a disciplinary penalty of disciplinary probation, demotion, suspension without pay or termination, depending on the circumstances.
Legal Sanctions
Students and employees found in violation of any local, state or federal law regarding the use, possession or distribution of alcohol or other drugs (as defined by the Texas Health and Safety Code, Subtitle C. Substance Abuse Regulations and Crimes) will receive the full legal penalty in addition to any appropriate University disciplinary action as stated above.
Available Counseling and Treatment Programs
Sul Ross State University
Counseling and Accessibility Services
Ferguson Hall 112
(432) 837-8203
Alpine & Midland
Alcoholics Anonymous
Meetings held at 502 E. Lockhart Ave.
Alpine, TX 79830
(432) 837-5578
Big Bend Frontier Division of Permian Basin Community Centers
808 N. Fifth Street
Alpine, TX 79830
(432) 837-3401
Desert Springs Medical Center
P.O. Box 60608
Midland, TX 79711-0608
1-800-527-4901
Weapons Possession Policy
The unapproved possession (except License To Carry Holders) use, or sale of firearms, ammunition, fireworks, major or minor explosives, or any lethal weapon is forbidden and subject to university discipline as well as to criminal sanctions. University guidelines for Firearms in University Property, as outlined by Senate Bill 11 of the Texas Legislature and State Federal Law are provided in the SRSU Policy ID: AMP 2.33, and included in the Annual Security and Fire Safety Report. All university athletic properties and the Sul Ross Childcare Center are posted as areas that prohibit firearms on the premises as defined in the Texas Government Code Sec. 411.2031.
Prohibition on Weapons
Firearms in which their owners are not License to Carry Holders.
Large knives and blades longer than 5.5 inches
Any device powered by CO2 cartridges
Any device that expels any type of projectile
Explosives and ammunition of any type
Weapon Storage
Sul Ross State University will not provide storage for Firearms on the campus. It is the responsibility of the owner to properly store their firearm in a location allowable by law.
"Campus Carry" or Concealed Handgun Policy
Senate Bill 11, commonly referred to as the "campus carry" law, was passed by the Texas Legislature and signed into law by Governor Greg Abbott in 2015. The law states that, beginning on August 1, 2016, a person who holds a Texas License to Carry a Concealed Handgun may carry a concealed handgun on the grounds and in the buildings of an institution of higher education. The law gives public colleges and universities some discretion to regulate campus carry including designating certain areas on campus where concealed handguns are prohibited. The law requires the College to receive approval of its campus carry policy from the Board of Regents and implement the same by August 1, 2016.Sul Ross State University recognizes that a safe and secure environment is critical to maintaining a climate that is conducive to learning. The University's Campus Carry Policy is consistent with the State of Texas Law and the governing policies and procedures of the Texas State University System Board of Regents. The consequences of violation of this Policy including University disciplinary action and possible criminal penalties.
The Campus Carry or Concealed Handgun Policy applies to all faculty, staff, students, and visitors; and individuals and organizations doing business on or on behalf of Sul Ross State University.
Firearms in the Residential Communities 
Only students that have a valid License to Carry (LTC) may carry a concealed handgun in all residential communities (Residence Halls and Apartments).  License holders residing in campus housing are responsible for the safe storage of their handgun whenever it is not on or about their person. This locking case or safe must be kept out of sight of roommates or guests. Long guns are prohibited in all residential communities. 
Handguns & ammunition must be stored in a locking case or safe provided by the license holder and approved by the Office of Residential Living and/or the University Police Department. Prior to storing their authorized handguns in residential communities, students must set up a meeting with one of the Residential Living professional staff members.  To prepare for your meeting, please come with this information: A photo of the storage safe, safe's make and model, and the safe's specifications. 
Authorized handguns & ammunition should be stored: 
Unloaded

 

In a locking case or safe located in your bedroom

 

Out of sight

 

Inaccessible by unauthorized individuals

 
If you are unsure of what locking case or safe to purchase, review the examples below or contact the Office of Residential Living (reslife@sulross.edu). 
Examples of unapproved locking case or safe: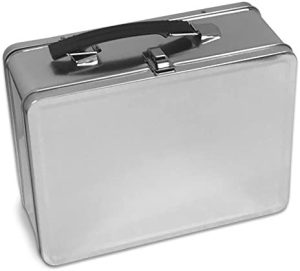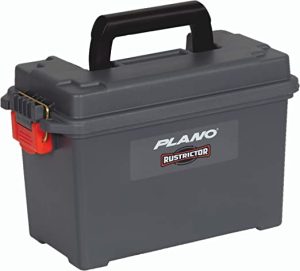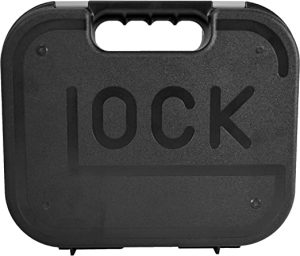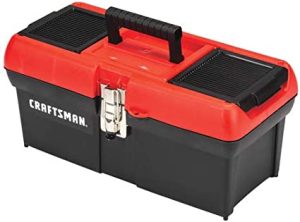 Examples of approved locking case or safe: 
The consequences of violation of this Policy include University disciplinary action and possible criminal penalties. License to Carry holders must follow the University policies and State and Federal Law.